Diesel or gas fuelled engine? Are you operating around hazardous fumes or exposed to extreme conditions and temperatures?

If you're in exploration and production in oil & gas fields, drilling and mining sites, maritime, road haulage, heavy vehicle, civil works, and warehousing then safety and reliability are critical to your day-to-day activities.
EHL group can specify, supply, install, & support a range of starting options to meet these critical criteria.
AirStarters for Vane / Turbine Engines

Spring Starters

Hydraulic Starters

Full range of Spares and Servicing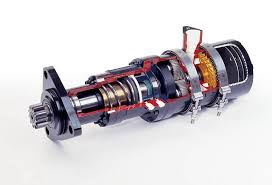 Available systems to suit most brands and models of engines (also) including Flame Proof Forklift systems. Our systems are made and designed in Australia and world leaders in non-electrical starting technologies.
Alco/Bombardier * Allis-Chalmers * Arrow
Buda * Case * Caterpillar * Cummins
Detroit Diesel * Deutz * Isuzu * John Deere
JCB * Kubota * Komatsu * Mack
Mercedes * Mitsubishi * Nissan * Perkins
SAAB * Toyota * Volvo * Yanmar *+ many more
Ask about your engine or enquire about custom systems for motor sport or other applications.
Enquire today Phone: +64 6-755 2412
Website: http://www.ehlsolutions.com
Email: mailto:solutions@ehlsolutions.com