Tailor-made solutions for your application
EHL Group are pleased to release the Donaldson Compressed Air, Process and Filtration brochure for 2019/20. As your partners in Purification and Filtration, EHL Group can assist with the correct design, specification, installation, and maintenance of your applications requirements.
Compressed air purification
Donaldson delivers a complete system of filtration and separation products for compressed air systems. Donaldson's technology in the field of compressed air, gas and liquid separation extends
from the compressor room to all points of use in the factory. Components are designed and matched for optimal performance. Donaldson's engineering service leads new products from concept to implementation. The product portfolio covers industrial filters, refrigeration and adsorption dryers as well as condensate treatment.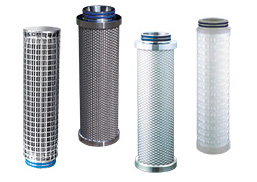 Process filtration
Where quality requirements are exceptionally high, Donaldson has a selection of process filters which will enable you to reach maximum purity standards. For these purposes Donaldson supplies pre- and sub-micro filters for liquids, for compressed air, gases and sterile air systems.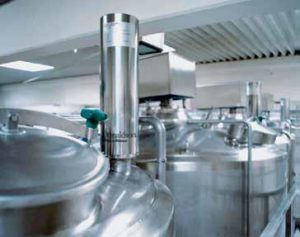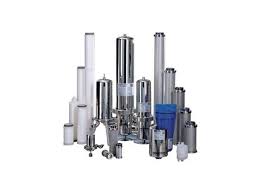 Adsorption dryer and system solutions
Processing concepts consisting of filtration and drying are an integral part of various compressed air applications. Donaldson designs and manufactures complete solutions that are tailor made to individual customer requirements. This guarantees high reliability and simultaneously efficient operation.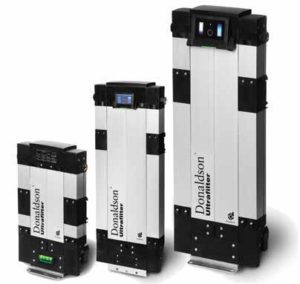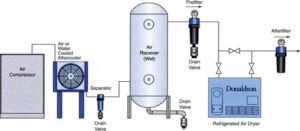 We offer a wide variety of tailor-made services for all purification and filtration applications including a complete filtration portfolio of innovative solutions for air & gas, steam and liquids. All products are designed to reach maximum purity standards and fulfil highest quality requirements.
Reliable product quality
All filter elements are produced, packaged and shipped under strict controls in an exact manner and meet the quality and performance data that are stored in the product specification.
Regardless of the filtration application you are responsible for: Donaldson is your partner! In decades of close cooperation with our customers, we have gathered expert knowledge in nearly all fields of industrial production.
Innovation in Compressed Air Purification & Liquid, Steam and Sterile Air
Download your copy here Compressed-Air-Process-Filtration.2019 EHL
For further information contact your EHL Group specialist
or our website at