Locally developed rugged cryogenic liquification generation plants from EHL Group and AF Cryo enable an ongoing reliable supply of LOX for Military or Commercial applications.
Self-contained skidded or containerised solutions for portability and deployment in the harshest of environments, these systems can be designed to meet any application.
Contact: solutions@ehlsolutions.com
Web: https://www.ehlsolutions.com
EHL Group and AFCryo's rugged and reliable cryocooler and liquification systems embrace mechanical simplicity in the dual diaphragm pressure wave generator. When integrated with the lack of moving parts of the large linear pulse tubes, this combines to deliver a cryocooler ideally suited to the liquefaction and re-liquefaction of gases in any environment. It is particularly well suited to applications such as the generation of LOX for breathing or medical use, LIN for large HTS systems, LNG, Liquid Air (LA)and Hydrogen. The systems are modular so can be sized to the client's specific needs, with the added advantage of being up-gradable at a later stage to a larger size as required.
The liquification systems include a fully integrated air-to-gas system comprising compressors, air separation, buffer tanks, dryers and filtration to international standards.. The control system provides one button control of the complete air-to-liquid system, fully automated for remote operation.
All our systems can be delivered fully self-contained, which removes the need for sourcing additional components and cooling sources.

LOX for Aircraft
Under normal operating conditions, an aircraft's pressurisation equipment is used to maintain a safe and comfortable cabin environment during flight. In certain circumstances, however, it may not be possible or even desirable to pressurise the aircraft at high altitudes. For such situations, there must be an oxygen system on board that can supply pure oxygen as needed to protect the crew from the dangerous effects of hypoxia.
Liquid oxygen (LOX) systems have several important advantages over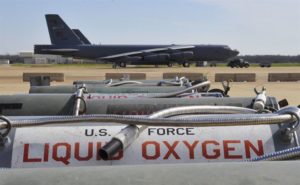 those systems which depend upon gaseous oxygen. The heavy gas storage cylinders are not required in a LOX system; this saves both space and weight. Furthermore, since oxygen increases in volume over 860 times when it changes from a liquid to a gas, a small amount of LOX will yield a very large volume of oxygen gas. A practical result of this fact of physics is that a comparatively compact LOX system can satisfy the oxygen requirements of a given aircrew for a much longer period of time than would be possible using a gaseous system of equivalent size and weight. This can be a significant safety factor, particularly on long over water flights. The advantages offered by LOX systems for a variety of flight applications have made the installation of this type of equipment commonplace on domestic and military aircraft.
How the AFCryo systems were Developed:
EHL Group partner, Fabrum Solutions, in collaboration with Callaghan Innovation has been developing large pulse tube cryocoolers based on Callaghan Innovation's diaphragm pressure wave generators (DPWG). The DPWG has had 10 years of development, resulting in a series of DPWGs ranging in input powers from 0.5 kW to 30 kW that have been coupled to a variety of in-line and coaxial pulse tubes. The pulse tube's lack of moving parts combined with the DPWG's ruggedness and mechanical simplicity have resulted in a cryocooler that is ideally suited to liquefaction of gases in industrial, challenging, or portable environments.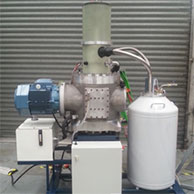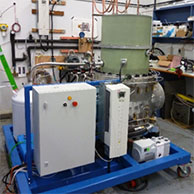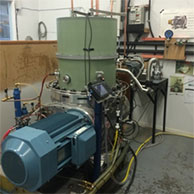 APPLICATIONS
LOX production for aircraft use
On-site gas Liquefaction/Re-condensation.
High-temperature superconducting (HTS) magnets.
HTS power system cooling; cables, transformers, fault-current limiters, rotating machines.
Sample freezing and preservation.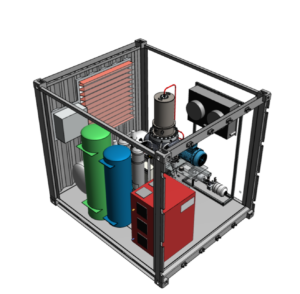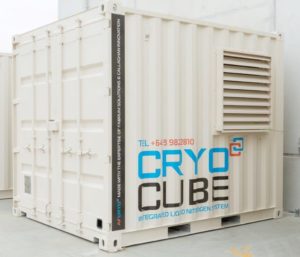 Contact EHL Group Specialists Michael Byrne (Australia) and Nigel Bartlett (NZ) for further information
michael.byrne@ehlsolutions.com