EHL Australia

are now your

ONE STOP DONALDSON FILTRATION SHOP

with full access & technical support for the complete range of Donaldson's Filtration products.
Traditionally a Premier Supplier and Technical Consultant for Donaldson's AIR, GAS, and PROCESS FILTRATION systems, EHL Australia now complete Donaldson's INDUSTRY LEADING filtration solutions with the following markets added to their portfolio.
HYDRAULIC

HEAVY DUTY 4WD FILTER KITS

CLEAN FUEL & LUBRICANT SOLUTIONS 
Contact EHL Australia for Pricing and Availability for supply Australia Wide
Email TODAY: solutions@ehlsolutions.com
Donaldson's range of Filter Kits suit most popular heavy-duty diesel powered 4WD's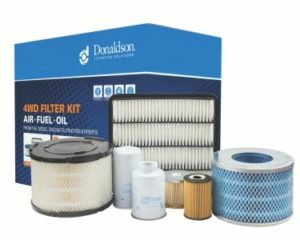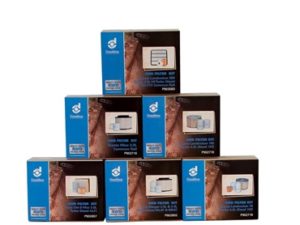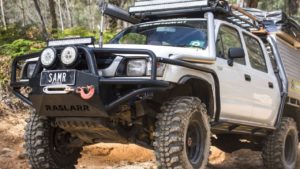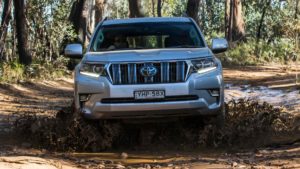 Our heavy-duty filters capture abrasive particles and contaminants that lead to premature wear and failure of critical engine components. If you're devoted to pursuing serious off-road adventures, demand Donaldson filtration to keep you on track and out of the workshop.
Features
Donaldson filter media which meets or exceeds OEM specifications
Robust, heavy-duty housings and liners
Heat and chemical resistant gaskets and seals
Contain the necessary air, fuel and lube filters for a full service all in one kit
Benefits
Filter media designed to capture and hold harmful contaminant while allowing maximum flow
Donaldson Pleatloc™ technology ensures uniform pleat spacing to maximize dirt holding capacity and longer filter service life
Robust construction provides structural integrity and fatigue resistance
Factory-fit design suits the application and allows for existing factory sensors to be used where applicable
Applications
Donaldson's range of 4WD Filter Kits suit most popular heavy-duty diesel powered 4WD's including:
Ford
Holden
Isuzu
Mazda
Mitsubishi
Nissan
Toyota
For pricing on Donaldson Kits for other makes and models contact us: solutions@ehlsolutions.com
FREE PICK UP HAMILTON, WESTERN VICTORIA
AUSTRALIA WIDE DELIVERY AVAILABLE POA DEPENDENT UPON LOCATION
NORMALLY AVAILABLE 2-3 DAYS FROM RECEIPT OF ORDER IF NOT IN STOCK
DONALDSON CLEAN FUEL SOLUTIONS
Be confident in your fuel
Clean, dry diesel is more important today than ever before. Without it, your operations are susceptible to unplanned downtime and increased costs.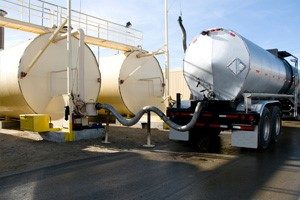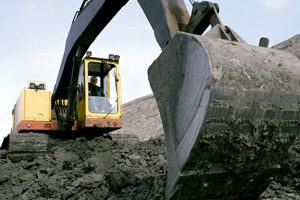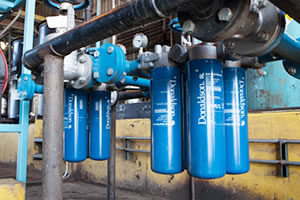 What is Clean Diesel?
Clean diesel is free of the contaminants that harm modern diesel engines. Today, virtually no diesel fuel is fit for use in high pressure common rail engines when it is delivered to an operator's bulk tanks. It typically meets or exceeds fuel industry standards, but almost always requires additional filtration to avoid excessive engine wear and premature part failures.
What do we mean by "contaminants" and how do they cause damage?
Contact EHL for your Diesel Filtration Solutions Today.
Why Do I Need Clean Diesel?
Clean diesel is necessary for the proper function of modern equipment. Without it, you risk increased downtime and inflated maintenance costs. This is especially true with newer equipment, which requires extremely clean fuel to prevent damaging high pressure common rail engines. Additional fuel quality challenges have arisen due to recent changes to diesel chemistry itself, further increasing the need for efficient filtration.
Contact EHL for your Diesel Filtration Solutions Today.
How Can I Get Clean Diesel?
Clean diesel is obtained by filtering your fuel upon delivery, protecting it from ambient dirt and moisture while it is in storage, and filtering it again when dispensing into your equipment. The methods for obtaining clean fuel are fairly straightforward, if not always easy to implement. The best way to prevent problems before they occur is to ensure that only clean, dry diesel reaches your equipment. Unfortunately, you often don't know you have a problem until it is too late.
Contact EHL for your Diesel Filtration Solutions Today.
Keep Diesel Clean and Dry 
Dirt, water and other contaminants cause damage to equipment, tanks, and diesel fuel itself. Rather than try to fix problems after they cost you time and money, develop preventive programs to avoid these problems to begin with. Following the below best practices for fuel storage will help prevent the expense and downtime that can be caused by contaminated diesel fuel.
DELIVERED FUEL QUALITY 
Fuel suppliers should be expected, at a minimum, to provide diesel that meets industry specifications and is compatible with the local climate. It is reasonable to ask your distributor to provide certification that the fuel meets or exceeds ASTM D975 requirements and applicable ASTM appendices (or your local equivalent).
Diesel users should develop a periodic testing procedure to monitor the quality and cleanliness of incoming diesel. It may be difficult to refuse a delivery of much needed fuel, but it is far easier to isolate quality problems upstream than it is to fix them after they contaminate your storage tanks and are spread throughout your fleet. Many reputable fuel distributors will help you with this process, or even do it on your behalf.
TANK FARM DESIGN AND MAINTENANCE
A good diesel fuel storage design takes into account both stability and cleanliness issues: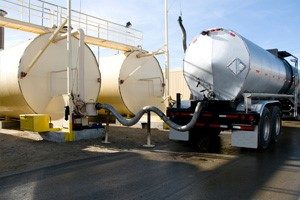 Ensure drainability: Make sure there is a low point in your tank where water and contaminants will logically accumulate and can be conveniently removed. This can be accomplished by selecting a tank with a built-in sump, or installing your tank at a slight angle so that natural accumulation occurs near the low-point drain. A typical low point drain will be several inches/centimeters above the tank bottom, so if the tank is not installed at an angle, there will always be a relatively large volume of fluid below the drain point that cannot be easily removed. Both horizontal and vertical tanks can hold significant water.
Don't use the tank bottom: It is generally a good idea to keep the fuel level high. The bottom of the tank contains all the water and contaminants that have settled out of the fuel. This portion of the tank should never be allowed to become high enough that it is dispensed into your equipment. Position the outlet pipe at an adequate height or install a floating suction device to avoid this.
Avoid temperature extremes: Heat accelerates fuel degradation and promotes microbial growth. Cold contributes to the formation of free water and leads to precipitation of soft, waxy solids. Installing the tank in the shade of a protective awning or applying a reflective paint can help prevent extreme heat. Underground tanks maintain a more moderate temperature both summer and winter, but are banned in certain areas due to ground water contamination concerns. Tank heaters are generally cost prohibitive.
Turnover fuel frequently: Fuel should be turned over as rapidly as possible, at least every three months is recommended. No fuel should be kept in storage for over 12 months. Very frequent turnover is encouraged in the presence of high temperatures or biodiesel, both of which contribute to accelerated fuel degradation.
Prevent ingress: It is surprising how much dirt and water can enter a tank through simple ingress. All reasonable measures should be taken to ensure that there are no structural leaks and that all seals are tight in order to protect the fuel from ground water, rain and pressure washing. In addition, breather pipes should be protected with combination desiccant/air filters. As fuel is dispensed, outside air is drawn into the tank, along with dirt and moisture. More information below.
Monitor fuel quality: Periodic testing is recommended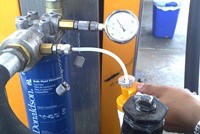 to detect fuel instability, contamination issues and the presence of free water. Free water must be drained regularly. Fuel and tank cleaning should be undertaken promptly as indicated by your test results.
BULK FUEL FILTRATION 
Removing contaminants with bulk filtration prior to pumping diesel into equipment allows onboard filtration systems to do their job better, while supporting the advanced fuel system technology required to meet emissions standards.
Clean.
A good single pass filtration system on the inlet of the bulk storage tank reduces the risk of introducing contamination into your fuel storage infrastructure and helps maintain desired cleanliness levels. The diesel in your tank represents a significant investment. Why risk contaminating it by receiving a load of fuel with excessive levels of dirt, water, soft solids or bugs? Stop contamination before it stops you. Protect your tanks, your fuel, and your equipment by refusing entry to harmful contaminants. Donaldson bulk filtration systems can be sized for any application. Small systems can be just as efficient as large, more complex systems, if designed correctly.
Protect. 
Protect your diesel investment while it is in your bulk storage tank. Install T.R.A.P. (Thermally Reactive Advanced Protection) desiccant breathers with integrated high efficiency air filtration. These breather filters reduce the risk of moisture and contaminants entering the bulk storage tank from the vent so that fluids are kept clean and dry. When moisture is a known problem, the addition of an Active Reservoir Vent (ARV) blows a blanket of dry air over fuel in storage to reduce the fluid's relative humidity. It draws moisture from the fuel with dry compressed air to remove dissolved, free, and emulsified water from the fuel.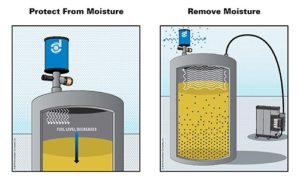 Polish. 
Clean fuel one last time just before it enters the equipment. Point of use filters polish or remove any contaminants that may have been picked up in storage or during final transfer. This is the most critical place to filter, as it is the last safeguard before the fuel passes into your equipment.
For further information please review the attached article – Journey of Contaminants in Fuel
Journey of Contaminants in Fuel Donaldson and EHL Group
FREE PICK UP  & LOCAL DELIVERY HAMILTON, VICTORIA
AUSTRALIA WIDE DELIVERY AVAILABLE POA DEPENDENT UPON LOCATION
NORMALLY AVAILABLE 2-3 DAYS FROM RECEIPT OF ORDER IF NOT IN STOCK
DONALDSON HYDRAULIC FILTERS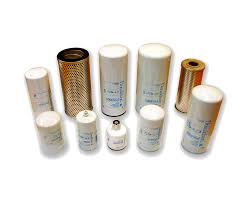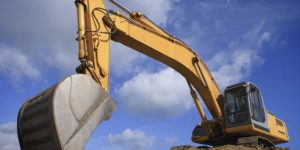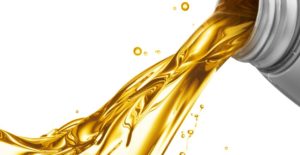 EHL AUSTRALIA offer a complete line of hydraulic filter heads and housings for low, medium, and high-pressure applications. Spin-ons and cartridges are available in a wide range of filter medias. All designed to perform in a broad array of hydraulic applications.
Our standard filters include technology that's designed to consistently meet required specifications – and your expectations.
Many filters offer a choice of standard or high-performance alternatives. Choose the one that's right for your application – based upon your fluid characteristics and your efficiency requirements.
Applications
Low Pressure
Low-Pressure filters are the most common type of filter found in hydraulic circuits – used most in return line applications.
Our low-pressure filters are rated for working pressures up to 20 bar / 350 psi.
In-tank and in-line configurations are available to accommodate virtually any application.
For in-tank and low-pressure inline systems – we offer a range of cellulose to Synteq® media, depending upon the specific assembly.
For low pressure spin-on filters, white cans designate cellulose media – while black cans designate our high-performance Synteq™ media.
Medium Pressure
Medium-pressure filters can be used in applications between 20-130 bar / 290-1885 psi.
We offer both spin on and inline cartridge style options.
Donaldson Duramax® filters are the highest rated medium pressure filters available. They're proven, reliable, long-lived and easy to install.
All are offered with Donaldson's exclusive Synteq media, except for the FLK line, which comes standard with Synteq XP™ media.
High Pressure
High-pressure assemblies and filters are positioned between pumps and critical system components, such as cylinders, motors and valves. They do the very important job of protecting these components from catastrophic failure.
Our heavy-duty high pressure filters are rated for working pressures 130-450 bar / 1885-6527 psi.
All filter/cartridge options feature our Donaldson exclusive Synteq™ or DT Synteq™.
Synteq provides the low resistance to fluid flow that makes it ideal for use with synthetic fluids, water glycols, water/oil emulsions, HWCF and petroleum-based fluids.
High-performance DT grades of Synteq media provide the best available chemical resistance for hydraulic applications. They're ideal for use with phosphate ester and water glycol fluids
Donaldson Blue®
Donaldson Blue® hydraulic cartridge filters deliver better system protection than the competitors' best filters.
Like the rest of the Donaldson Blue® line of air, lube, fuel and bulk tank filters, our new Donaldson Blue hydraulic cartridge filters offer best-in-class performance. Donaldson Blue hydraulic filters deliver significant advantages over competitive filters. They deliver the optimal balance of efficiency, capacity and flow restriction.
Donaldson Blue hydraulic filters help protect equipment, reduce maintenance cost and increase equipment uptime − which has a direct impact on your bottom line.
Donaldson Blue Hydraulic filters deliver – blue is better.
Donaldson Blue® Hydraulic Filter Family 
Applications
Schroeder® KZ5 & KZ10 Series

Benefits
Protect sensitive hydraulic components
Reduce maintenance cost
Increase equipment uptime
Features
Superior efficiency − for cleaner fluid and less damaging contaminant in your hydraulic systems
Longer filter life − for extended filter change intervals, reducing time and expense for servicing equipment
Reduced flow restriction − to minimize energy loss and time in filter bypass, even during cold starts
Meets HF4 automotive standard
Schroeder® is a registered trademark of Schroeder Industries, LLC.
Competitive Fit Filters
Our cartridge filters provide protection from particles and contaminants that reduce the effectiveness of lubricant and hydraulic fluid.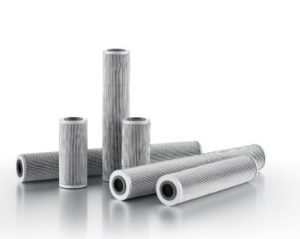 DT Cartridge Filters
High-performance DT cartridge filters provide superior hydraulic system protection. Featuring an advanced pleat pack design that provides higher initial cleanliness and dirt holding capacity.
Pall® UltiPleat® SRT Housings
Donaldson replacement cartridges for Pall® Ultipleat® SRT 219, 319 and 619 provide protection from particles and contaminants that reduce the effectiveness of lubricant and hydraulic fluid.
Donaldson Blue® Filters for Schroeder KZ5 and KZ10 Series
Donaldson Blue® Hydraulic Filters are 1.5 – 14x More Efficient Than Schroeder KZ5 & KZ10 Aftermarket Filters.
FREE PICK UP  & LOCAL DELIVERY HAMILTON, VICTORIA
AUSTRALIA WIDE DELIVERY AVAILABLE POA DEPENDENT UPON LOCATION
NORMALLY AVAILABLE 2-3 DAYS FROM RECEIPT OF ORDER IF NOT IN STOCK
#filtration #hydraulics #fuel #4wd #donaldson #diesel