EHL Group bring you cutting edge solutions in Process and Production Air, Gas and Liquid. Our key partner, Donaldson, have released
'LifeTec'
– 3 x Stronger and also containing 20 percent more filtration media, lasting 25 percent longer and uses less pumping energy than other liquid filters.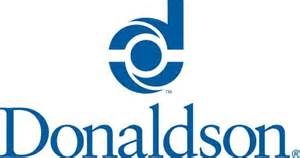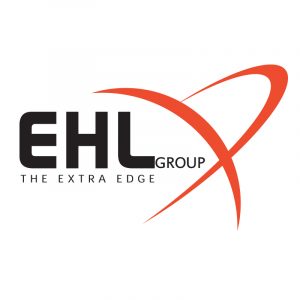 VIDEO
LifeTec filters are manufactured in a state-of-the-art clean room facility. View the below video to see first-hand the care and quality that go into making LifeTec filters
https://www.youtube.com/watch?v=Y-qK9mjKphY&feature=youtu.be
Donaldson Co. jumps into beverage filtration with heavyweight customers
by Dee Depass, Star Tribune (Minneapolis)
It took the Donaldson Co. two years, 40 scientists and millions to build a better mouse trap – or a microbe trap, to be exact – for beverage and yogurt manufacturers.
The filtration giant – known for devices that purify air, steam and gases inside factories – recently threw its filtration expertise into the world of consumable liquids for the first time.
The result is LifeTec, an ultrafiltration cartridge that captures microbes, bacteria and particles from beverages. Officials recently cut the ribbon on a new manufacturing plant in Haan, Germany, that will make the product and said it could result in big changes in the market.
LifeTec liquid filters capture dust, bacteria and the cryptosporidium and giardia parasites that could sicken humans and cripple most food makers if the microscopic pests accidentally squirmed into a product.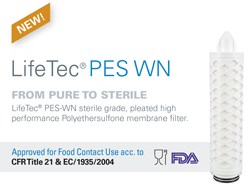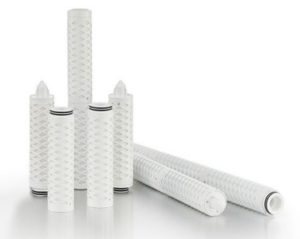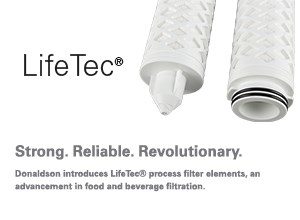 The food industry depends on filters and uses them vigorously to protect its products and reputations. Food producers came to Donaldson, headquartered in suburban Minneapolis, to help them develop liquid filters that were stronger, that didn't break and that could be changed less often.
Two years ago, Donaldson started working with customers such as Coca-Cola, Nestle, Dannon, Molson Coors-Romania and 20 other companies. Many of the firms, now beta testing the new liquid filters, already knew Donaldson as a maker of air filtration equipment that inflates shrunken soda and water bottle "preforms" into three-dimensional bottles using blasts of sterilized air.
Others knew Donaldson for its ability to make and insert a pocket of sterile air between each cup of yogurt and its lid. Others relied on the company to purify the air in clean rooms and factories.
That familiarity with the company is why they turned to Donaldson for the better liquid filter.
The LifeTec cartridge is designed for firms that must filter and sterilize water and other liquids to make mineral water, soda, cheese, yogurt, wine, beer and other beverage products.
Donaldson is entering a business fraught with competition, including many established Global players. "We didn't want to do (LifeTec) unless we could actually bring something that was better to the marketplace," said Graeme Fuller, General Manager of Donaldson's process filtration business. "We are ready."
A team of 40 Donaldson chemists, materials scientists, product designers and marketers spent two years and $6 million to bring LifeTec to market.
The device's cartridge boasts better flow rates and is "three times stronger than our closest competitor," so it won't torque and leak filtered contaminants back into the beverages, Fuller asserted. "It offers (manufacturers) peace of mind," he said."The cartridge also contains 20 percent more filtration media, lasts 25 percent longer and uses less pumping energy than other filters"
That means it's cheaper to operate and food producers don't have to shut down production lines to change filters as frequently.
LifeTec comes in various lengths starting at 10 inches and surpassing 40 inches. Each cartridge should last one to three months before needing changing – depending on beverage-factory conditions.
Coca-Cola's factories in Spain and Portugal recently placed a large order for the filters signalling an acceptance of the advancements created by Donaldson.
Contact: solutions@ehlsolutions.com
Case Study:
Industry: Mineral water
Problem: The producer was in jeopardy of missing critical order delivery dates due to their supplier not being able to deliver the filter elements they needed.
Solution: Incorporating Donaldson's LifeTec™ process filters, including:
SITUATION
A leading mineral water producer in the south of France was in jeopardy of missing critical order delivery dates. Because their current filtration equipment supplier couldn't deliver the filter elements they needed, the manufacturer was faced with the prospect of being forced to reduce production levels, effectively pushing back production schedules and disappointing customers. Management quickly realized it was time to explore other supplier options.
The pH-balanced mineral water, produced specifically for infants, pregnant women and other pediatric applications — including baby formula and hospitals — has developed an ardent following and the absence of its crucial product would have been sharply noticed.
While the current filtration provider's products delivered the required level of filtration efficiency the mineral water producer required, frequent supply chain issues often put the producer in a precarious position. Even with a predictive duration and careful planning, when the filter neared the end of its life cycle, equipment availability was still a major concern.
SOLUTION
The mineral water producer reached out to Donaldson for an equivalent solution and was promptly connected to a representative in the region. Leveraging years of extensive beverage filtration experience, Donaldson was able to provide the producer with the ideal filter recommendation. And, because Donaldson stocks thousands of filters that are ready to ship around the world, the recommended filters were delivered to the producer's facility without delay.
The recommendation included incorporating Donaldson's revolutionary new LifeTec process filters into their system. An assortment of 30" LifeTec PP100 N filters with polypropylene media and 30" LifeTec PES WN filters with polyethersulfone media was delivered. The filters, constructed with up to 20 percent more media than comparable products, deliver higher flow rates with a lower pressure drop. Their rigid support cage structure resists deformation that leads to media failure, leading to increased reliability and filter life.

RESULTS
The facility obtained a six-week life cycle from the LifeTec filters, equating to roughly 3,700 cubic meters of mineral water production. The producer was able to meet its customer obligations while ensuring safe microbiological retention and a quality product. Subsequent orders have been placed for LifeTec filtration products, and a major source of pH-balanced mineral water production has secured a reliable partner.

WHY DONALDSON?
Food and beverage production safety regulations are constantly evolving to address commercial and consumer demands. Organizations subject to regulatory reviews or audits are under even greater scrutiny to understand and comply with the latest certifications and requirements. Donaldson's LifeTec line of process filters use materials suitable for direct and indirect food contact according to the Food and Drug Administration Code of Federal Regulations Title 21, and European Community 1935/2004.
As a recognized leading provider of filtration solutions for sterile air, gas, liquids and steam used in the food and beverage industry, Donaldson is committed to helping its customers protect their operation and reputation with an extensive product portfolio, advanced filtration technology, and unrivaled customer support.
For more information on Donaldson steam generation, point-of-use, and final process filtration equipment, contact EHL Group https://www.ehlsolutions.com/contact/
Email: solutions@ehlsolutions.com
www.ehlsolutions.com