22 Feb

EHL and HYDAC – Hydraulic Solutions / Single Source
EHL Group – Your Local Hydraulic Motion and Control Provider
When you need high-quality industrial hydraulics or mobile hydraulics, whether complete systems or components, the HYDAC range on offer from  EHL Groups Auckland Business Unit offers a complete solution for NZ and beyond.
Hydraulics and fluid power engineering are an integral part of many of the machines used in a wide range of industries, from Offshore, Mining, Defence, Food & Beverage Production, Marine, plus many more applications throughout industry.
EHL Group – Hydraulic Solutions from a single source.
EHL Group and HYDAC offer a comprehensive range of products covering hydraulics, electronic control technology, solenoid technology and control sensors as well as fluid sensors/condition monitoring and fluid control products.
EHL Group – Hydraulic Solutions for Australia and New Zealand
EHL Group and HYDAC cover all areas of fluid power engineering and motion and control. Among our extensive hydraulic product range, we offer accumulators, valves, hydraulic pumps, electronics, filter systems, cooling systems, and many more. All of our hydraulic systems are designed and manufactured in Australia using premium quality components made in Germany.
Why Choose EHL Group and HYDAC? 
HYDAC components can be found in all areas of industrial and mobile hydraulics.
EHL Group are your partner in not only component supply, but full hydraulic system design, fabrication, installation and whole of life sustainment
EHL Group also provide a vast range of services including:
on-site reliability audit program
cleanliness solutions for hydraulic oil and fuel
calibration services
engineering advice
bespoke design and drawings
hydraulic services
predictive maintenance / industry 4.0 solutions
Contact EHL Group for more information today
E: solutions@ehlsolutions.nz.w3pcloud.com
AUCKLAND OFFICE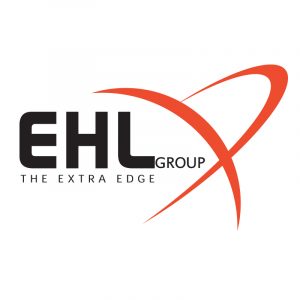 146D Harris Road, East Tamaki
PO Box 58923, Botany 2163,
Auckland, New Zealand
Email: solutions@ehlsolutions.nz.w3pcloud.com
Phone: +64 9 273 9153
NEW PLYMOUTH OFFICE
19 Corbett Road, Bell Block 4373,
PO Box 717, New Plymouth 4340,
Taranaki, New Zealand
Email: solutions@ehlsolutions.nz.w3pcloud.com
Phone: +64 6 755 2400
MELBOURNE OFFICE
Box Hill South, Victoria, 3128,
PO BOX 4011
Email: solutions@ehlsolutions.nz.w3pcloud.com
Phone: +61 (0) 3 98491928
Mob: +61 42 138 0442