How did we help our clients with testing oil and gas equipment?
Certain circumstances in the oil and gas business require that an object or process is tested on location. For these situations a portable test system is an efficient solution. Because of its weight and size, it can be easily carried to the location of the object.
In the daily operations in the oil and gas environment subjects like safety, uptime and costs of defects are more and more important. Therefore, accurate and safe testing of your tools and equipment are critical for success. However, choosing the right test equipment is a challenging task. We have extensive knowledge on objects, materials, volumes and pressures, to assist you in making the right decision for your testing environments.
Sharing expertise
By listening closely to our clients for over 30 years EHL and Resato understand the oil and gas sector and offers a high standard of equipment that meets the latest technical specifications with a sharp eye on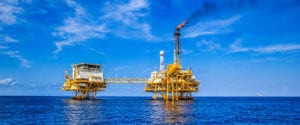 environmental and personal safety. Over the years Resato's test, control and injection systems have become well-known throughout the world for their reliability and longevity, supreme ease of maintenance and ready availability of spare parts.
EHL and Resato work hard to offer solutions that meets or exceeds your expectations. We aim to be a true partner.
Testing
For over 20 years, EHL Group and Resato have provided hydrostatic testing solutions for pressures up to 14,000bars/200,000psi. Our systems provide safe, versatile,  and efficient systems for hydrostatic pressure testing, high pressure controlling, and injection.
For testing, our systems are designed to meet the objectives for daily operation of the oil & gas industry. From our extensive experience, we know the pain points of the industry and are continuously improving our solutions towards safety, runtime, and total cost of ownership.
For the variety of testing environments in the oil & gas industry, we provide portable and workshop units for high pressure testing.
What can I test with Resato solutions from EHL Group?
Our solutions can be used for testing various objects, materials, volumes, and pressures. Some tests that our high-pressure solutions can perform are these: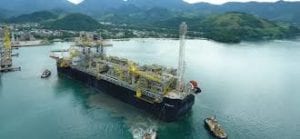 BOP Testing
Fuel Injector Testing
Hose Testing
Gas Leak Testing
However, we know that choosing the right test equipment is a challenging task and want to assist you the best we can.
Our Systems for Testing Oil & Gas Equipment
Workshop test cabinet
For testing objects quick and easy within a workshop and under increased safety conditions, the RTC is the right…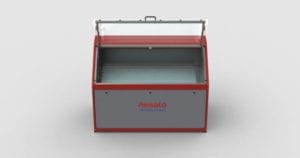 Containerised pressure test bay
Pressure testing ability on different locations? Searching for a ready-to-go high pressure testing solution in your…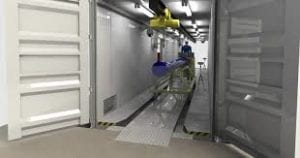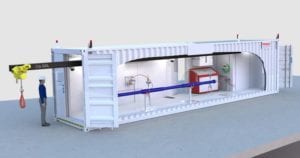 High flow high pressure pump
When you have to test objects on different locations within your workshop, the mobile pump system BMS gives you the…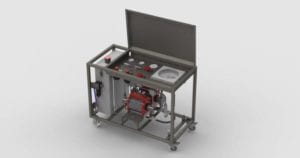 Gas high pressure workshop test system
For testing objects with gas pressure Resato has developed the HBU test system. The HBU is similar to the HPU.