Liquid compression
Compared to compressing gas, compressing liquids is far more complex. A liquid can only be compressed to a certain level. In addition, the temperature of the fluid increases with compression, which can cause it to evaporate. During the compression process it is important to prevent evaporation of the liquid. Liquids can be safely and efficiently compressed with a pump. The Resato range of compression solutions from EHL includes both air driven and hydraulically driven pumps to compress liquids. The right pump depends on your business and your application. Our Resato experts will advise you in finding the right liquid compression pump.
P-series Air-driven pumps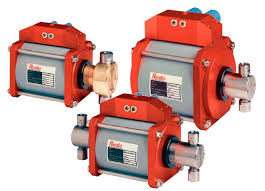 The P-Series of air-driven pumps reduce maintenance downtime and provide reliability for pumping various liquids with pressure up to 72,500 psi (5,000 bars). The pumps operate with an automatic reciprocating differential area piston principle. They are available as single-acting and double-acting types which provides for a significant range of outlet pressure and flow rate combinations for applications in the oil & gas, automotive, gas processing, hose manufacturing, and other industrial sectors. The P-Series pneumatic pumps can be ATEX certified and are used for pressurising liquids for burst testing, charging, bolt tensioning, and other high-pressure applications.
Outlet Pressure Range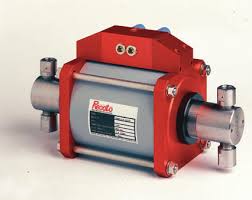 70 – 5,000 bar
(1,025 – 72,000 psi)
Maintenance
Developed for easy maintenance
Mediums
Water-based fluids/emulsions, oil-based fluids/emulsions, and more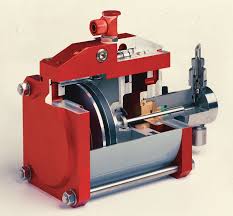 Benefits & Features
▶ Minimize maintenance time by replacing check valves in a few minutes
▶ It is simple to convert a single acting pump into a double-acting pump in case of extra flow capacity is required
▶ Improved cycling speed because an air-cycling valve is mounted directly on top of air cylinder providing less frictional resistance
▶ Reduction of noise level due to less frictional resistance of air-cycling valves instead of mechanical pilot
▶ Freezing of the pump is avoided through an air cycling valve containing a lightweight spool to provide high airflow at low air velocity
▶ Suitable for use with water because all wetted parts of the high pressure pump section are made of special selected stainless steel
▶ Increased lifetime of seals by using specially developed U-PE seals that provide optimum plunger sealing for many mediums
▶ Minimised downtime by reducing time of high pressure seal change with the pump design focusing on simple dismantling of air-drive section
▶ Safe operation is realised through packing release holes that prevent liquid to escape from the hydraulic section to the air drive section
Application Areas
▶ Hydrostatic testing of Oil & Gas objects
▶ Hydrostatic testing of hoses
▶ Pressure testing of hydraulic objects
▶ (Chemical) injection
▶ Dismantling of bearings
Options
▶ ATEX version available
▶ Mounting brackets
▶ Air controls
▶ Adaptors