Oil & Gas industry – Formation Isolation Valve (FIV)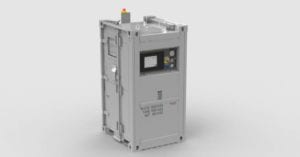 Safety is an important concept in the oil and gas industry. At the bottom of the drilling installation you can use a formation isolation valve. These are valves that offer bi-directional flow control. Several branches can be drilled in one drilling shaft, in order to have several oil reservoirs at one's disposal. The valve insulates a branch with the drill shaft itself. The valve for example prevents oil contamination in the lower branch due to drilling work in a branch above it. The valve closes by pressurising it with nitrogen. Resato supplies the system that accurately pressurises the valve, so that oil can be produced safely.
Formation isolation valve charging system
Type FIV
The formation isolation valve (FIV) charging system has especially been designed by Resato to charge formation isolation valves. Through a fully computer automated operated system you are ensured of a reliable pressure build up and controlled bleed. Its full automation minimises operator error.
Furthermore, the design of the FIV is executed in such a way that it still can be operated if the nitrogen, air or power supply fails. Because it includes two nitrogen bottles and a battery pack to operate autonomously for at least one hour. The system is versatile in its medium for charging the valve, because it can operate as well on nitrogen as compressed air.
Touch screen operation
Fully automated system to minimise operator error
Automated bleed-down without human intervention
Large capacity air-driven gas booster
Plug and play package, including hoses, adapters and power cable
Operation
A main asset of the FIV charging system is its integrated measuring system. Through which the FIV registers the pressure and the object temperature of the N2 valve. To be able to operate the FIV safely it is designed according to Atex certification standards and the data is saved on an USB memory stick that is also Atex certified (EX i).