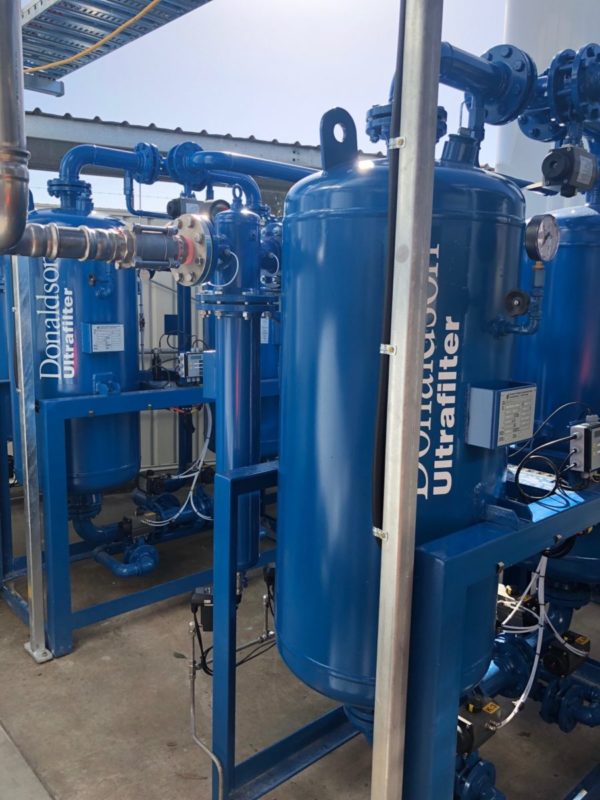 26 Sep

Donaldson OFP Air Treatment chosen for Class 1.2.1 Air
EHL Group recently completed the installation of 2 Donaldson OFP1650 air treatment systems in Australia.
These units provide the downstream application with ISO8573:2010 Class 1.2.1 air.
In total these two OFP1650  units will process and supply, post purge, in excess of 2680m3/hr of treated compressed air
Each OFP, or Oil Free Pack, unit is a complete purification package with triple prefiltration with level controlled electronic condensate drains each, heatless adsorption dryer, activated carbon adsorber and afterfilter.
These systems provide certified solutions in a simple single footprint to meet the exacting demands of downstream applications and ISO requirements.
For further information please refer to the link below
Well done to the total team at EHL Group and Donaldson