EHL Group  30 and 50 tonne mobile, extendable, and static test bed range.
Email: solutions@ehlsolutions.com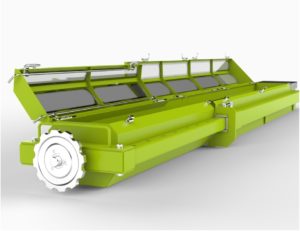 EHL Test Beds are simple to control with a range of load test presets available. Combined with Hand or Foot control, and a digital load read out showing real time load applied. Data logging can also be added upon request to keep records of test history. Proportional control allows for testing of chain blocks and lever hoists.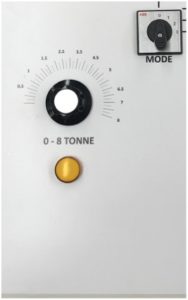 EHL Test  Beds  are  driven  by  a self-contained   single   phase 240V   Hydraulic   Power   Unit for  ease  of  use.  This  power unit can be easily fitted to vehicles  with  the  addition  of an inverter for mobile testing or used stationary in workshop environments.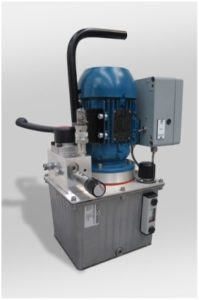 Current designs allow for testing up to 50 tonne. The Extendable Test Bed allows for testing up to 30 tonne and can be fitted into vehicles for mobile testing while  the  larger  Test  Bed can test up to 50 tonne. Test Beds are fully customisable on request.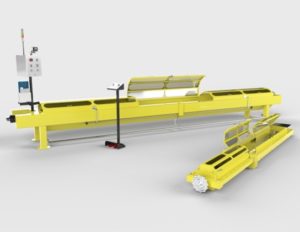 30 TONNE EXTENDABLE STATIC OR MOBILE TEST BED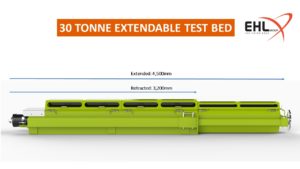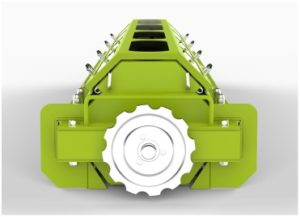 Extended Length: 4,500mm   /   Retracted Length: 3,200mm
Width: 650mm   / Height: 400mm
The 30t extendable Test Bed is designed to fit within the back of a van or small truck for the purpose of mobile testing. The slim design and low profile keep this test bed unobtrusive within the mobile application. Adaptable foot plates allow for mounting in a large variety of vehicles.
50 TONNE  STATIC TEST BED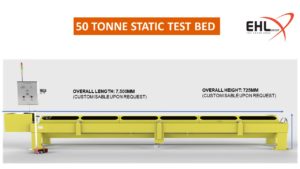 Length: 7,500mm   / Height: 725mm   / Width: 1,000mm
The 50t Static Test Bed is designed for operation within a workshop, suitable for testing larger items. The Test Bed has an on board HPU and load setting control box for easy operation. An easy release cover mechanism means opening the covers requires just standing on the release bar
All units are customisable to your specific requirements.
Options include:
Clevic block- fixed rotational positioning
Additional test bed adjustment point
Proportional pressure control valve for testing of lever hoists
The teams of experienced engineers, technicians and tradespeople at EHL's various locations can provide innovative solutions and support from the simple to most complex of requirements.
Contact EHL Group to see how we can assist your business and projects throughout New Zealand, Australia, and AsiaPac region.
Download your brochure here: Test Bed Promotional 2019-09