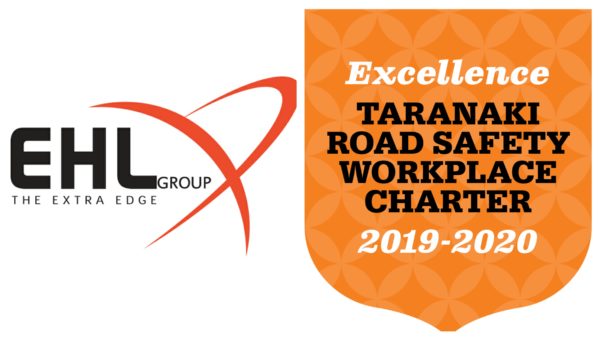 15 Jul

EHL Group New Plymouth achieves Excellence Level in Road Safety
EHL New Plymouth's Facility has again achieved "Excellence" status as identified under the Taranaki Road Safety Workplace Charter

.

Launched in March of 2016, the Taranaki Road Safety Workplace Charter is an exciting initiative by the New Plymouth District Council, South Taranaki District Council, Stratford District Council and Shell Todd with support from New Plymouth Injury Safe and New Plymouth Police. With a vision of zero deaths on Taranaki roads "The Charter" is the perfect instrument to implement some great initiatives to keep staff who drive a vehicle on the road as safe as possible. The Charter has been designed with the Health & Safety at Work Act 2015 in mind. It is an effective tool for small, medium, large or sole trader companies and organisations as it provides logical steps in regards to employee road safety and also demonstrates their commitment to the safety of their workforce when on the road

EHL New Plymouth's Management team were pleased with this result as it reinforced EHL's commitment to ensuring the safety of our staff and the general public during the large amounts of time spent on the road by the EHL technical team. The awareness of this responsibility and subsequent driving behaviours by the many team members whom are daily on the road, and in many cases covering large distances, has led to this outstanding result.

Well done!!