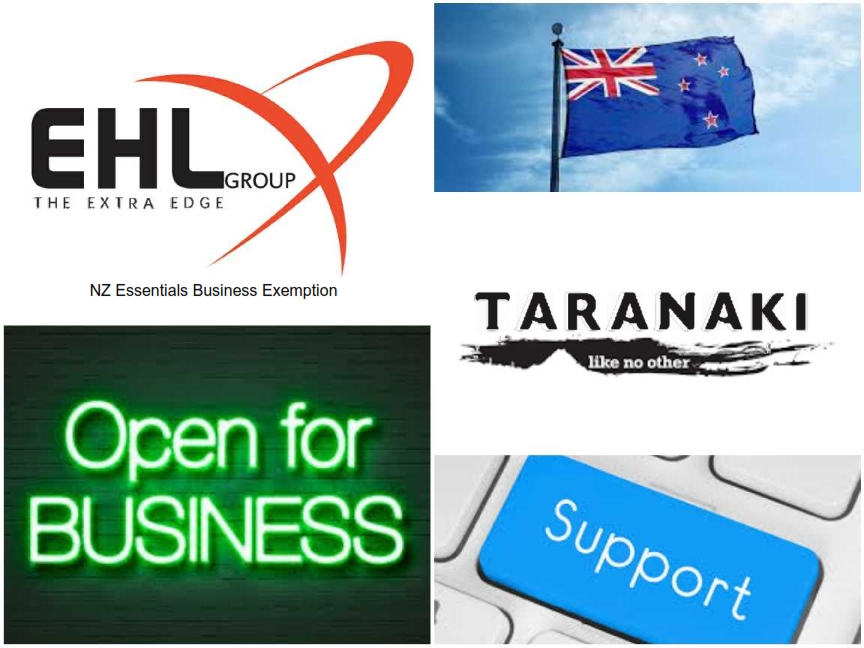 30 Mar

EHL & ENZED Taranaki will be operating with an Essentials Business Exemption

TO OUR VALUED CUSTOMERS & SUPPLIERS:
EHL & ENZED Taranaki

will be operating in compliance with NZ Governments rules – we are registered for an Essentials Business Exemption.
EHL / ENZED is open for business BUT with reduced staff as we continue to provide support for Essential Services.  Any doubt as your compliance as an Essential Service refer to MBIE – Email essential@mbie.co.nz.
Deliveries are dependent on courier and freight availability.
Dispatch and Good Inwards will be from our marked external restricted area.
If PRODUCT & PARTS are required for essential service support, please phone ahead
Ph 06 755 2400
Mobile Mike O'Neill 027 481 7740
For MOBILE HOSE DOCTOR support, please phone:
ENZED Hose Doctor support
Ph 0800 436 933
For TECHNICAL SERVICES / REPAIRS related to critical services or risk to safety please use the following phone numbers in the first instance.
Ph 06 755-2412
After Hours Technical Call Out Ph 027 500 2196
CEO, Peter Jannings Ph 027 688 7678
Technical Services Manager, Steve Boyde Ph 027 555 4530
Note: if your call reverts to our Call Centre – we will always phone you back
Examples of Essential Industry that will continue to be supported include:
Supply Industry – Agricultural & Food Processing
Transportation – Trucking, Port Taranaki support companies
Methanex
Power Generation
Support for risk of safety (minimum maintenance or repair)
Staff working remotely will be accessible through mobile phones and email addresses.
for contact details refer to https://www.ehlsolutions.com/meet-the-team/
No visitors or walk in customers will be permitted on EHL Sites without phoning first.
Couriers and freight forwarders permitted limited access to designated areas only.
Our Business Continuity Plan is in place and we expect no disruption to essential services.
PETER JANNINGS
CEO – EHL Group